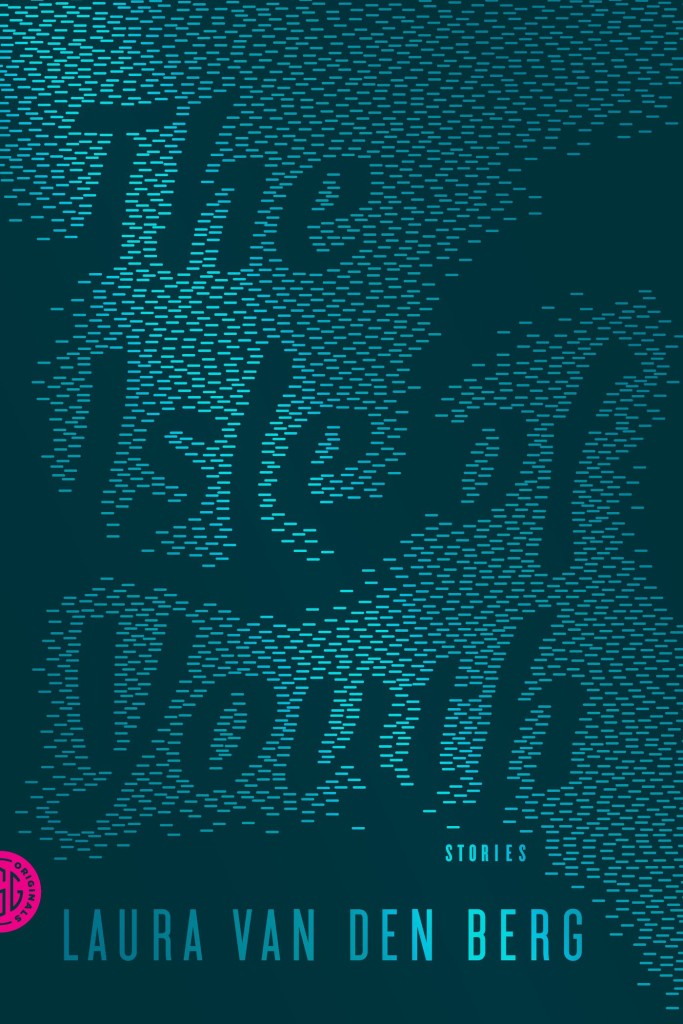 The Isle of Youth, explores the lives of women mired in secrecy and deception. From a newlywed caught in an inscrutable marriage, to private eyes working a baffling case in South Florida, to a teenager who assists her magician mother and steals from the audience, the characters in these bewitching stories are at once vulnerable and dangerous, bighearted and ruthless, and they will do what it takes to survive.Each tale is spun with elegant urgency, and the reader grows attached to the marginalized young women in these stories―women grappling with the choices they've made and searching for the clues to unlock their inner worlds. This is the work of a fearless writer whose stories feel both magical and mystical, earning her the title of "sorceress" from her readers. Be prepared to fall under her spell.
Praise
An NPR Best Book of 2013
"Wonder and mystery are recurring motifs. The women here are one step ahead of disaster or one step behind it, and either way they are eager to discover what's next . . . Van den Berg, in this wonderful collection, never lets us turn away." – Natalie Serber, New York Times Book Review
"…confident, gripping stories…Ms. van den Berg spins complex plots around a sense of emotional emptiness. Her stories are bursting at the seams, while her characters are lonely to the core." – John Williams, The New York Times
"Darting, shifting things…though her stories find footing in dark matter, the reader ends up feeling something akin to having been freed by the end of the reading…[a] tremendous collection." – Weston Cutter, Minneapolis Star Tribune
"If the decade-long wait between Lorrie Moore collections is causing hives, here's your cure. Teenage bank robbers, lovers on the lam, and head cases of all types speak hilariously to the losses that make them lonely in this tremendous second collection by van den Berg." – John Freeman, The Boston Globe
"…if you like Murakami's cool prose, that Raymond Chandler-esque aloofness in the face of strange events, have I got the book for you…[The Isle of Youth] is a small book, but it feels much bigger. I could have kept reading for days." – Rosecrans Baldwin, NPR All Things Considered
"Laura van den Berg writes risky stories about the secrets we keep from each other, and from ourselves…Reading these strange, profound noirish stories is a timely reminder: When we act, there will be consequences." – Jane Ciabattari, NPR
"My current favorite short-story-writer-too-few-people-have-heard-of is Laura van den Berg, whose new collection, The Isle of Youth, is a smart, fun, noir-y treasure map of where families hide their secrets and lost souls hide themselves." – Kathryn Schulz, New York Magazine
"'The Isle of Youth' is disguised as a crime caper, but it is the relationship between siblings that is important here. Sylvia asks her (again unnamed) narrator twin to take her place while she tries to untangle a dangerous web of debts and deals. For a while, the narrator will live Sylvia's life – defined by lies and mutability, as opposed to her own, slightly stifled but reliable. It includes thugs, MacGuffins, and seedy venues, but the question 'The Isle of Youth' really wants us to ask is, what about ourselves is circumstantial – and therefore alterable – and what is inescapably us?" – Times Literary Supplement
"The small, genuine and insightful moments at the heart of each tale mark the progress of a distinguished young writer." – Time Out New York
"The stories in Laura van den Berg's dreamy The Isle of Youth are absolutely captivating." – Vanity Fair
"Curiosity—sprung from idleness, neglect, or betrayal—is a force to be reckoned with in these delicately layered narratives linked by themes of mystery and survival …Van den Berg gracefully captures such unseen moments of triumph and failure as lives are derailed—and discovered—in her stories." — ELLE Magazine
"If you like your female protagonists quirky, questing, and quixotic, you will adore this story collection and the author's ability to bore into her characters' innermost thoughts, piercing straight through to their red-hot centers." – O, The Oprah Magazine
"van den Berg's sophomore collection of mysterious stories follows likeable ladies with dangerous behavior." – Marie Claire
"…van den Berg's stories pack a punch—within the first 20 pages or so there is already a plane crash, a hotel fire, and a detached newlywed with a broken nose. The entire collection features stories starring eccentric, sometimes wayward women who we think you'll love reading about." – Nylon Magazine, January Book Club Selection
"Amusing and absorbing…" – Glamour
"This weird, wonderful, moving book rivals The Tenth of December for best short story collection of the year." – Julie Buntin, Cosmopolitan 
"With her latest collection of seven stories, The Isle of Youth, Laura van den Berg gives readers a great place to maroon themselves…even though much remains unresolved, van den Berg's stories are still revelatory." — The Cleveland Plain Dealer
"…takes wry pleasure in reversing expected gender roles…Ms. van den Berg is perceptive about the ways that her characters—many of them demoralized wives—feel trapped within their identities and grasp at unwise escapes." – Sam Sacks, The Wall Street Journal
"[van den Berg] dares the reader, afterwards, to ask something so simple as who these women really are." – The New Republic
"These correspondences give a startling unity to the collection, rendering it a full aesthetic entity that is greater than its parts, without allowing any overarching meanings to click too firmly in place. Instead, they raise questions—and create emotions—that ask questions, upend meaning, and leave us and the world even more uneasy." – Baynard Woods, Baltimore City Paper
"A master of the short story creates seven elaborate worlds with beautiful and haunting characters at a time when it feels like most short story collections are pretty thinly plotted." – Esquire
"Van den Berg excels at complexity, ec­centricity, maximalism of plot…Her emphases on elaborate plot and inten­tional loose ends are a refreshing departure from the contemporary taste for tidy, mini­mal plot paired with maximal voices." – The New Inquiry
"It's scary and hilarious and beautiful. There's a Miami story about identical twins, and it's just uncanny." – Karen Russell in The Miami Herald
"Irresistible…" – The Post & Courier
"You know how we're always going on about how this is a really good time for fans of short stories? Laura van den Berg is one of the best examples of why that is totally true, and this new collection on FSG should be all the proof you need. She is at the head of the pack when it comes to young writers that are more comfortable with the shorter form." – Jason Diamond, Flavorwire
"Like all great short story collections, Isle is as much about interior landscapes as they are exterior ones." – Kevin Nguyen, Amazon Best Book of the Month (November)
"Should anyone in The Isle of Youth loose captive birds from their palm, don't believe your eyes. Prestidigitators, performers, twins…amid stories of wit and misdirection van den Berg follows in Eisenberg's suit, equally fascinated with capitulations and recapitulations, simulacra, and the suddenness of disorder." – The Millions
"…these stories contribute meaningfully to the body of modern American short fiction…" – The Rumpus
"Van den Berg's restraint, the seriousness with which she treats her characters and their dilemmas, allows the fantastic to seep in, carefully pooling along realism's edges, showing us the holes we can never quite fill in." – Los Angeles Review of Books
"The deception between family members, the fissures within marriages, the lies one tells to the outside world to save face: every thread of humanity we see on her pages cracks her fine coat of paint in just the right way to create people we recognize, or people we could be…And if you're going to commit to telling the truth, you commit to presenting the ugliness and the dings it necessarily entails. Van den Berg has done that and more with The Isle of Youth." – Bustle
"A sturdy short story collection works like a good album: strong piece by piece, but also on the whole. "I Looked for You, I Called Your Name" is as strong an opener as I've ever seen in a book of short stories, and it sets the tone and pace for the rest of Laura van den Berg's second work, The Isle of Youth." – Grantland
"Equal parts mysterious and moving, these are stories you will remember." – Lincoln Michel, VICE
"van den Berg…has written a collection filled with mystery, disappearing husbands and fathers, and occasional violence. It ranges from Paris to the Antarctic to a band of bank robbers in the American Midwest. Her writing style is clear, concise, and explores the spaces between perception and reality." – Interview Magazine
"The writing…has a simmering, propulsive energy—much like a more conventional crime thriller, this book is nearly impossible to put down." – Du Jour
"Van den Berg demonstrates such an effortless command of sentence structure, storytelling and subtle symbolism that she should soon join the ranks of the most celebrated practitioners of the form." – L Magazine
"Like any strong storyteller—both Carver and Hemingway come to mind—Van den Berg lays out the pieces of the past, leaving the reader to put them in place. Writing disconnected characters is no easy feat—how to explain the reaction of someone who appears to not actually be reacting?—but van den Berg succeeds, deftly capturing the complexity and range of her characters' emotions." – Bookslut
"Each story is over in about a half-hour or 45 minutes, and each one leaves me shattered." – Bookdwarf
"Each story is as engaging as the one before, detailing the lives of everyone from a pair of sisters who start an ill-fated private investigation company to teenagers who help their star mother steal from her own audience. The women in van den Berg's stories are marginalized, forgotten women, and as a reader, it's impossible not to sympathize, even if that sympathy is for a 20 something kleptomaniac." –  AOL
"If ever there was a writer going places, it's Laura van den Berg, who follows up her debut collection, What the World Will Look Like When All the Water Leaves Us, with the ambitious, modular The Isle of Youth, whose seven stories are arranged along the themes of family secrets with noirish intrigue." – Publisher's Weekly, starred review
"…Van den Berg sends her characters along the undulations of extraordinary familial relationships—navigating their understood strength and, at the same time, arbitrariness—and gathers their piercingly true, hauntingly single voices in this memorable collection." – Booklist
"A mesmerizing collection of stories about the secrets that keep us." – Kirkus
"Throughout these stories, van den Berg creates her own forsaken landscapes, and as with the strange colours of the Aurora Australis, she casts each tale in an unexpected, almost exquisite, glow." – Aritzia
"Laura van den Berg once again proves herself one of our master short story writers with this exceptional collection." – Largehearted Boy
"These stories are raw, human, and just gobsmackingly good. Laura van den Berg is a master of her craft." – Book Riot
"The story collection that most spoke to me was Laura van den Berg's dark, hypnotic and slightly magical collection The Isle of Youth…Every story in the collection is told in beautiful, spare and suspenseful prose." – Palo Alto Online
"In the opening story, "I Looked For You, I Called Your Name," the newlyweds make the recommended trip to Iguazú Falls where the guide pronounces, much to the bride's dismay, that the first falls they see, the first of hundreds, is the 'best one.' This sense of disappointment may well resonate with van den Berg's reader, who could struggle to imagine that the stories which follow will attain the splendor of the first—water that crashes yet sings, a landscape lush in its formidability—but this writer is every bit as talented as she's professed to be, for although The Isle of Youth is expectedly marvelous, each story is its own 'very best.'" – Heavy Feather Review
"van den Berg does such a spectacular job at casting a spell over the reader, in almost the blink of an eye, that you don't realize it has happened until you've finished the story and (in what is always, without fail, the sign of a truly exceptional short story collection for me) you have to take a pause to let the story dissipate, fully letting it out of your system before the next one begins." – Raging Biblioholism
"…every story is told in such beautiful language, you don't quite realize your heart is breaking until it's done." – Criminal Element
"…each and every story in this book is mandatory reading…a collection that orbits themes of escape and disappearance; vanishings and materializations. Be they literal escapes—like the missing father in 'Opa-Locka' and the mother-daughter magic duo in 'The Greatest Escape'—or figurative, the characters in this book all need to get out somewhere." – The Buzz About
"…even the craziest of tales seems grounded in a grim reality, threaded with a witty, eyes-askance sense of humor…None of these stories stumble or falter or harm the whole – they beg to be read as one solid piece, all in one shot. Even though all these characters and their lives are so vastly different from one another, they inform upon each other to form one larger picture. And it's awesome." – The Book Catapult
"In The Isle of Youth, a group of young women narrators seek to understand the people in their lives as a means of understanding themselves. Magically, Laura van den Berg turns a group of lost souls into a beautiful and compelling read." – Ann Patchett
"I've never met Laura, but it seems like we would come across a new story by her every month or so during our reading for Best American Nonrequired Reading. They were uniformly excellent—emotionally complex, very raw—but always with a mixture of pathos and humour that made me think of Lorrie Moore." —Dave Eggers, Huck magazine
"Laura van den Berg is one of the most freakishly talented young writers at work today, and a master of the short story form. Hers are deliciously unnerving, moving and monstrous tales."  – Karen Russell, author of Swamplandia! and Vampires in the Lemon Grove
"People keep disappearing in Laura Van Den Berg's haunting collection of stories. Some run away, some change identities, and one even gets blown up. This collection is rich, surprising, and a lot of fun. The Isle of Youth plays with crime stories of a kind, noir tales of deceit and betrayal, but really each investigates the spaces, the distances, that keep human beings from ever truly knowing one another. Van Den Berg is a ridiculously talented writer and this wonderful book provides the proof." – Victor LaValle, author of The Devil in Silver
"The Isle of Youth is simply astonishing. Each story is more surprising, more urgent, more savagely frank than the last. This is an awe-inspiring and necessary collection from one of the most sure-footed writers of our time." – Claire Vaye Watkins, author of Battleborn
These stories originally appeared in American Short Fiction, Ploughshares, One Teen Story, Glimmer Train, Conjunctions, The Southern Review. "I Looked For You, I Called Your Name" and "Acorbat" were both included in the list of "100 Distinguished Stories" in the 2011 and 2012 editions of Best American Short Stories.
Jacket Copy:
In Laura van den Berg's gorgeous new book, The Isle of Youth, she explores the lives of women who are mired in secrecy and deception. Ranging from the inscrutability of a marriage to private eyes working a baffling case in South Florida to a teenager who assists her magician mother and steals from the audience, these stories are linked by mystery and by women who are at once vulnerable and dangerous, bighearted and ruthless—who will do what it takes to survive.
The characters in these stories share a sense of bewilderment, the sensation of having become lost in the mysteries of the self and the world at large, that seems at once entirely singular and utterly familiar. Van den Berg writes with an elegant urgency and hypnotic rhythm, revealing the inner lives of marginalized young women who are grappling with the choices they've made and are searching for the clues that will unlock their lives. Van den Berg is a modest but fearless writer—her stories feel both magical and mystical, earning her the title of "sorceress" from her fans. Be prepared to fall under her spell.